The Eye of the Be Bolder
January 22, 2013 –  Taking the time to share an article from a colleague of mine who truly understands the under-appreciated and fragile interconnection between risk, loss, security, pride and how structured settlements fit into the picture.
Don McNay is a best selling author from Kentucky I've had the pleasure of knowing my entire career.  In addition to sharing an affinity for vintage rock 'n' roll music, we also share a passion for helping people.
We also both believe passionately in the power of structured settlements.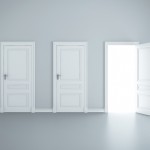 In his recent article, the rhetorically titled "Is It Time to Make a Bold Move?" for The Voice-Tribune, Don waxes philosophical about some famous rebels and risk takers who ended up accomplishing some pretty amazing things because of their counterintuitive choices.
Among the underlying messages of this particular article, as it pertains to financial decision making, is this:
Being a contrarian can pay dividends.  (Pun intended)
And given the frequent, incorrect perception that "interest rates are too low to structure," he's indirectly urging people who make the bold, if not completely popular, move of choosing a structured settlement in the face of advice from well intentioned advisers to the contrary, to do so with confidence.
But it's less about being bold, argues Don, than it is staying true to your values.  And those who value peace, security and sleeping well at night can never regret choosing a structured settlement if given the opportunity.
Well done Don!  My only complaint is that you didn't find a way to work a line from Axis: Bold as Love into your article.
Maybe next time.