About Us
The Finn Financial Group is a full-service, specialty planning firm with a commitment to protecting the long-term financial stability of its clients.  We believe this can best be achieved through a stream of guaranteed payments carefully tailored to each individual's specific needs.  Our diligent work has resulted in a long list of satisfied clients across all lines of advocacy and a high degree of trust.
We serve as a dependable educational resource about structured settlements.
We provide structured settlements and related products and services to a wide range of clients across the United States.
We listen. We care. We're here for you.
.
Dan Finn, CPCU, CSSC, MSSC, RICP®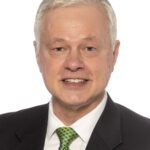 For more than thirty years, Dan Finn has earned a reputation for his caring approach with people combined with a commitment to providing the highest quality of personalized, professional service to clients seeking future income security using a variety of the tax-advantaged strategies he specialized in.
Fully licensed, credentialed, and appointed in multiple jurisdictions across the United States, many of the nation's top lawyers, insurance carriers, government agencies, Fortune 500 companies, and respected mediators consider him a valuable resource and call on him regularly.
Dan is recognized as an A.M. Best Recommended Exert Service Provider for his expertise in Structured Settlements, a member of the Society of Insurance Trainers and Educators (SITE), and a Fellow of the Claims & Litigation Management Alliance.
A thirty-year member of The National Structured Settlements Trade Association (NSSTA), he served five years on this Washington DC-based advocacy organization's Board of Directors, including one term as its President and Chairman.
In cooperation with the University of Notre Dame, NSSTA conferred upon Dan its Master's Certificate in Structured Settlement Consulting® (MSSC®) and Certified Structured Settlement Consultant® (CSSC®) designations following completion of a prescribed course of study, experience requirements, and comprehensive examinations.
A CPCU, he served on the CPCU Society's Claims, Reinsurance, and Risk Management Committees frequently participating as a speaker for CPCU national and regional conferences.
He was among the first in the nation to earn his Retirement Income Certified Professional® (RICP®) designation from The American College of Financial Services strengthening his commitment to helping those transitioning to retirement.
Dan regularly conducts educational seminars for claims professionals and lawyers, some of which have been approved by the State Bar of California for Minimum Continuing Legal Education (MCLE) Credit.
A believer in lifelong education, he also studied cash flow analysis, employee benefits, income taxation, and retirement and estate planning at the University of California, Irvine.
The former public-school teacher and basketball coach graduated from Ohio State University with a Bachelor of Science in Education and welcomes all inquiries from those seeking to solidify their financial footing and gain financial peace of mind.
Sharon Kamp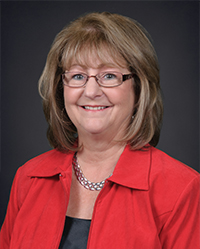 Sharon Kamp brings tremendous depth of experience to her vital role as Administrative Support Specialist with the Finn Financial Group. A Structured Settlement Administrator for more than 23 years, Sharon is well acquainted with all aspects of the structured settlement closing resolution process. Centrally located in Houston, Texas, Sharon can conveniently meet the needs of all our clients from coast to coast.
As Chairperson and Co-Chairperson of the Education Committee (Administrative Division) for the National Structured Settlements Trade Association (NSSTA), Sharon helped design and was the Lead Trainer for a number of programs created to help train structured settlement administrators and case managers throughout the country. She maintains an insurance adjuster license in the State of Texas which helps give her further insights into and understanding of the claims settlement process.
An avid sportswoman, Sharon has a passion for fishing. Named Pro Lady Angler in 2006 and 2007 for her professional tournament success with the Southern Kingfish Association, she also won or placed in several other competitive circuits across the country. Though no longer fishing professionally, she and her family remain active in a number of outdoor organizations including the Coastal Conservation Association.
The Finn Financial Group proudly chooses to contract with Brant Hickey & Associates and Sharon Kamp to meet the income and post-settlement administration needs of its clients who deserve only the best.
Contact Us
To find out how we can help you achieve stability in life, contact us today.