Harvesting the Bull
August 23, 2018 – As the current stock market is busy toasting itself for the longest bull run in history, at least one chief investment officer is keeping his bubbly on ice while cautioning investors about a market he believes is on a "collision course with disaster."
Guggenheim chief investment officer Scott Minerd sounded two dire warnings over the past four months: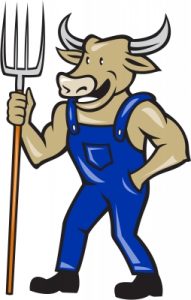 April 4, 2018 – "Guggenheim investment chief sees a recession and a 40% plunge in stocks ahead."
August 15, 2018 – "'If there were ever a moment to harvest gains . . . it is August 2018,' warns Guggenheim's Minerd."
Many of us not-so-fondly remember the last 40% drop in the stock market way back in 2009. Minerd wonders aloud if investors have become lulled into a false sense of complacency since then.
Recession? 40% plunge? Who's got the stomach for that again?
Take Two Annuities and Call Me in The Morning
Looking back over the decade since the beginning our our last financial Armageddon, one group of folks who don't really have to worry about the direction of the market are those who bought annuities or entered into structured settlement arrangements as part of a personal injury settlement.
The safety and security of guaranteed income annuities, whether fixed or indexed to track with a market, provide a peace of mind that (no surprise) doesn't usually accompany 40% market downturns. So, if we are at or near the top of a bull market, harvesting some of those gains now before the bears arrive, and allocating them toward something that will help meet fixed future expenses could end up being one very smart move.
This is particularly true for those at or near retirement since annuities help reduce one's sequence-of-return risk. By choosing annuities to meet anticipated future monthly obligations (rent, house payment, car payment, utilities, insurance, etc.), the adverse impact of market losses is avoided.
S&P Without FANGs and Peaks & Valleys
A few interesting tidbits about the S&P 500:
Take out the FANG stocks (Facebook, Amazon, Netflix and Google), and the S&P 500 is essentially flat since January of 2015.
When the S&P 500 peaked at 1,561 on October 12, 2007, it never eclipsed that mark again until it hit 1,614 on May 3, 2013.
The truth is that nobody can ever accurately predict the direction of the market. And timing certainly matters. If Mr. Minerd ends up being right on his predictions, those who harvest their gains now and reallocate some toward meeting their secure income needs, will never regret their decision.
Farmer bull image courtesy of vectorolie at FreeDigitalPhotos.net