On the Rise: Structured Settlement Payouts
August 16, 2013 – Remember our blog post from January when we cheered the fact that the 10-Year Treasury closed above 2.0% for the first time in almost six months?
Dramatic Interlude:  That's OK, that's what we're here for.  Here you go: 10-Year Treasury Closes Above 2%
Back then, we gave you three reasons why we saw that particular benchmark as important.  It's gratifying to look back now and see that we were spot on with every observation we made.
Well that, as the Monkees-minus-Mike-and-Davy once sang, was then and this is now.
Now, things are even BETTER!
Today's close of the 10-Year, often a benchmark for the direction of structured settlement rates, at 2.83% is meaningful for a few reasons: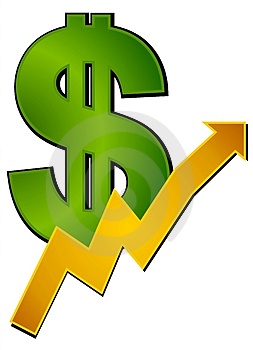 Treasuries are yielding nearly TWICE what they were at their nadir of 1.43% in August of 2012.

2.83% is within a gnat's eyelash of 3.0%.  We're almost to the next big hurdle folks!
Ergo, most structured settlement payouts are better than they've been in quite some time.
Choose Your Stations Wisely
While many financial and money "experts" may groan about this being bad news, keep in mind these folks will be viewing bonds as investments.
But for those receiving structured settlement offers from casualty companies TODAY or anyone choosing a structured attorney fee or fixed annuity product TODAY, they need not worry because they are not investors.
They are people looking to convert a given lump sum into the best possible tax-advantaged future cash flow option possible.
For those listening to that station, today's close is outstanding news.
Where To Next?
While we'd like to think that a year from now or sooner, structured settlement and annuity rates will be double what they are now, we're not convinced that will happen.
Our crystal ball works about as well as everyone else's.
Could it happen?  Absolutely.  Will it?  Nobody knows.
For our part, we won't be surprised if it's a very long time, possibly a decade or more, before rates approach or exceed 4.0%.
So for now we're celebrating the fact that our clients lately have been the beneficiaries of this very positive market upswing.  We're always happy to be of service and especially thankful when we can pass along some good news as we've just done.