"Best Structured Settlement Resource" Honor Awarded
For Immediate Release:  August 7, 2013
Newport Beach, CA – The Finn Financial Group proudly announces that it has been honored with a 2013 APEX Award for Publication Excellence in the Education & Training Electronic Media category.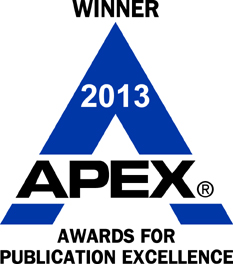 " . . . based on excellence in graphic design, editorial content and the ability to achieve overall communications excellence." 
Among the notable organizations vying for an award in the various categories this year were:
The Walt Disney Company
Ernst & Young LLP
Jackson National Life Insurance
American Cancer Society
Cleveland Metroparks Zoo
American Airlines
Ford Motor Company
The Vanguard Group
The Award of Excellence further distinguishes Finn Financial Group as a:
Best Structured Settlement Resource.
"We are extremely proud to have been selected from among over 2,400 entrants for this unique honor, especially in a category we've worked hard to differentiate ourselves in," said founder, CEO and President Dan Finn.
"Our firm was founded with a commitment to helping clients achieve long-term financial security and success using structured settlements, tax-advantaged annuities and related products and services.
"Providing timely and relevant educational content using a variety of educational media helps us fulfill that pledge and this award acknowledges our commitment to helping those we're dedicated to serving."
APEX Awards for Publication Excellence, now in its 25th year, is an annual competition for publishers, editors, writers and designers who create print, Web, electronic and social media.