Structured Settlement Testimonial to a Great Senator
June 6, 2013 – Just this afternoon, a terrific guest column was published in the Missoulian by the area's 2013 personal injury "Lawyer of the Year" Doug Buxbaum.
The op-ed testimonial, "Sen, Baucus' greatest achievement," personalizes one of the greatest, if most unheralded, accomplishments in the storied political career of the senior senator from Montana, Max Baucus.
As we commented on a few weeks ago when Sen. Baucus announced his decision to retire from Congress after his current term expires, he leaves behind a legacy of advocating for those whose lives were turned upside down by circumstances beyond their control.
Thanks to Sen. Baucus' strong leadership over the years, laws exist today which enable accident victims to benefit from one of the best settlement alternatives ever conceived:  Structured Settlements.
None of this could have ever been possible without Sen. Max Baucus' commitment to doing what's right for those who need it most.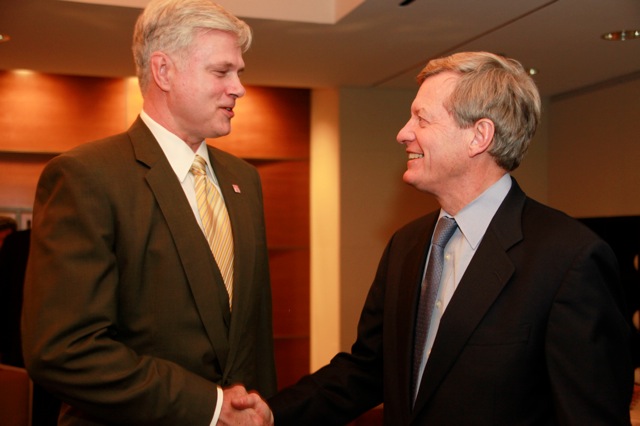 As a Past President and former Board Member of the National Structured Settlements Trade Association (NSSTA), I'm proud to have had the opportunity to interact with this phenomenal public servant who has done so much good for so many people.
Sen. Baucus never called press conferences to pat himself on the back for all the good he did for those suffering from personal, physical injuries who benefited from his efforts.
But as Mr. Buxbaum's column points out, his footprint is going to be one that's hard to replicate.
So once again, we say "Thank you, Sen. Max Baucus" for all you've done to help so many by your support of structured settlements and "Thank you, Doug Buxbaum" for personifying your senator's work so eloquently.