DePuy Deserves Blame for Failed Hips
March 25, 2013 – That's the conclusion of the USA Today Editorial Board following its analysis of the recently concluded Los Angeles Kransky v DePuy trial in which a jury found the device manufacturer negligent to the tune of $8.3 million in compensatory damages awarded to a retired Montana prison guard who sued DePuy over complications arising from a failed metal-on-metal hip replacement.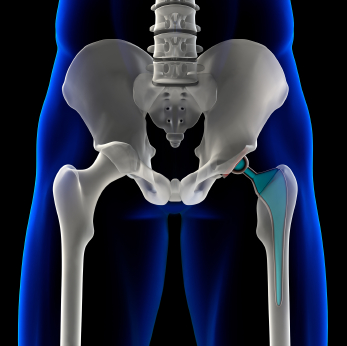 The Kransky case, the first trial in the nation of approximately 10,000 lawsuits filed, is noteworthy for the higher than demanded compensatory value awarded and the finding that insufficient evidence existed to warrant punitive damages.
The latter may change in future cases if USA Today's analysis is any indication.
The widely circulated daily newspaper contrasts DePuy's slow response in recalling the defective ASR hip device from market once problems became known to Johnson & Johnson's prompt response to the Tylenol cyanide poisoning cases nearly three decades earlier.
Johnson & Johnson is the parent company of DePuy Orthopaedics who manufactured the recalled devices.
The nation's second defective DePuy hip lawsuit began in the Circuit Court of Cook County, Illinois just two weeks ago.
As all these case move forward, our firm remains committed to assisting those who have been adversely impacted.  We have established a companion website, ASRHipSettlement,com, to help clients familiarize themselves with the benefits of resolving their disputes with DePuy by choosing a structured settlement.
We continue to monitor the DePuy litigation closely.