Financial Strength of Structured Settlement Markets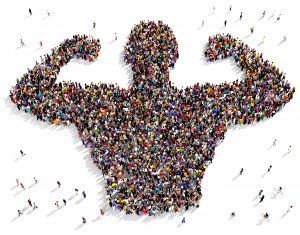 November 1, 2018 – The 2018 edition of "Understanding the Insurance Industry," a supplement to the November issue of Best Review, identifies the Top 10 U.S. Life/Health Companies ranked by 2017 Capital and Surplus, along with other rankings.
Best Review is a publication of the A.M. Best Company, "the only global credit rating agency with a unique focus on the insurance industry."
Five of the nine life companies we're proud to represent and offering structured settlements either directly or through their affiliates, are included in this ranking and are listed below by rank and capital surplus statistics:
3rd – New York Life – $20,356,950,000
4th – Metropolitan Life & Affiliated Companies – $18,715,087,000
5th – Prudential of America Group – $18,007,199,000
7th – AIG Life & Retirement Group – $12,148,776,000
10th – Pacific Life Group – $9,312,882,000
Capital and Surplus equals a company's assets minus its liabilities.
The life insurance industry is generally one of the most solvent of all industries due in large part to the actuarial predictability of outcomes of life insurance contracts. By insuring large numbers of people, incorrect mortality assumptions are more easily offset by those risks which exceed mortality expectations allowing the company to operate profitably while meeting its financial responsibilities to policyholders.
Another key to insurer solvency is its asset composition. According to a graph contained in the article, bonds account for approximately 75 percent of the industry's asset distribution. Further, strict Capital and Surplus Requirements imposed on them by regulators ensure life companies have sufficient assets to meet future obligations.
All this is especially comforting to those whose lives have been turned upside down due to a catastrophic injury and who can ill afford to expose their settlement proceeds to risk.
Congratulations to all our life company partners who have "over 1,000 years of combined experience" honoring promises and meeting financial commitments.