Christmas Magic
December 15, 2017 – Sometimes Christmas magic arrives unexpectedly.
Take this Christmas card I just received from a client our firm helped nearly two years ago:
"Dan,
Not sure if you remember us or not. However, just wanted to say THANK YOU for everything. Since our last meeting, we have purchased a house in (redacted), as well as added an additional family member (smiley face). I'm glad we counted for 3 kids (in designing the structured settlement). We are so grateful for your kindness & support. I hope you and your family have a blessed & Very Merry Christmas!
Take care,
(name redacted)"
When I first met this lovely young couple to discuss their personal injury settlement options, we performed a pretty comprehensive needs-and-wants analysis to ensure we charted the best possible path for their financial future. Ultimately, we designed a structured settlement plan that contemplated them making tax deductible mortgage payments (for a house they had yet to purchase) with tax-free guaranteed income. In addition, we established college funds for their current and contemplated children.
From the sounds of this note, things worked out exactly as planned.
I love when that happens!
At this festive time of year, receiving thoughtful, affirming words of appreciation from someone I helped along the way fills my heart with joy and the spirit of Christmas. I am grateful that my life's work connects me with so many wonderful people in their time of need and am so appreciative that I can help make their futures, many of which will last long after I'm gone, a little more secure.

Wishing you and yours all the best this holiday season and hoping 2018 brings health, happiness and much success in your personal and professional lives.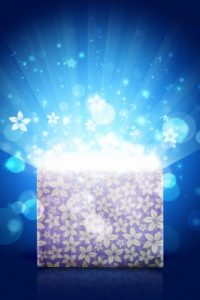 Expect magic!