Fast Annuity Stats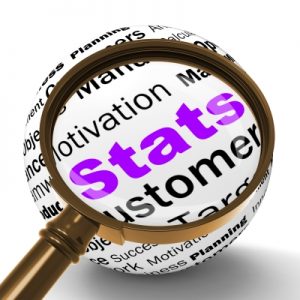 June 13, 2016 – Some quick statistics we singled out from among the Key Findings of the 2013 Survey of Owners of Individual Annuity Contracts, conducted jointly by The Gallup Organization and Matthew Greenwald & Associates for The Committee of Annuity Insurers:
When Do People First Buy Annuities?
47% purchased between age 50-64
38% purchased before age 50

14% purchased at age 65 or older
Who Owns Annuities? (By Gender)
51% Female
49% Male
Who Owns Annuities? (By Occupation)
12% Support Staff
14% Blue Collar or Service Worker
15% Foreman or Manager
15% Business Owner or Company Officer
34% Professional, such as, Doctor, Lawyer, or Teacher
Reasons for Purchasing Annuities?
90% view as a "safe purchase"
How Long Do People Keep Their Annuities?
93% still own the first annuity they bought
This last one is especially telling since people tend to hold onto the things they like. For this reason, we think your time would be well spent checking out the full survey to see how your peers go about making their retirement choices.
It's one thing to see a television commercial about the prospective benefits of annuities in the retirement planning abstract.
Quite another to see how people who have already taken the annuity plunge truly feel about their decisions.
With a 90% chance of feeling "safe" and a 93% chance of feeling "satisfied" with an annuity purchase, odds are good you, too, can benefit from dedicating a portion of your retirement savings toward an annuity.
NOTE: The referenced survey is limited to individual annuity owners who purchased their own individual annuities using non-qualified (i.e after-tax) funds. Structured settlement annuity recipients ARE NOT counted among this pool of survey respondents.