MetLife Ad in Trial Magazine
July 8, 2015 – Just wanted to take a moment to pass along the attached advertisement appearing in this month's issue of Trial which we have been authorized to share with our clients.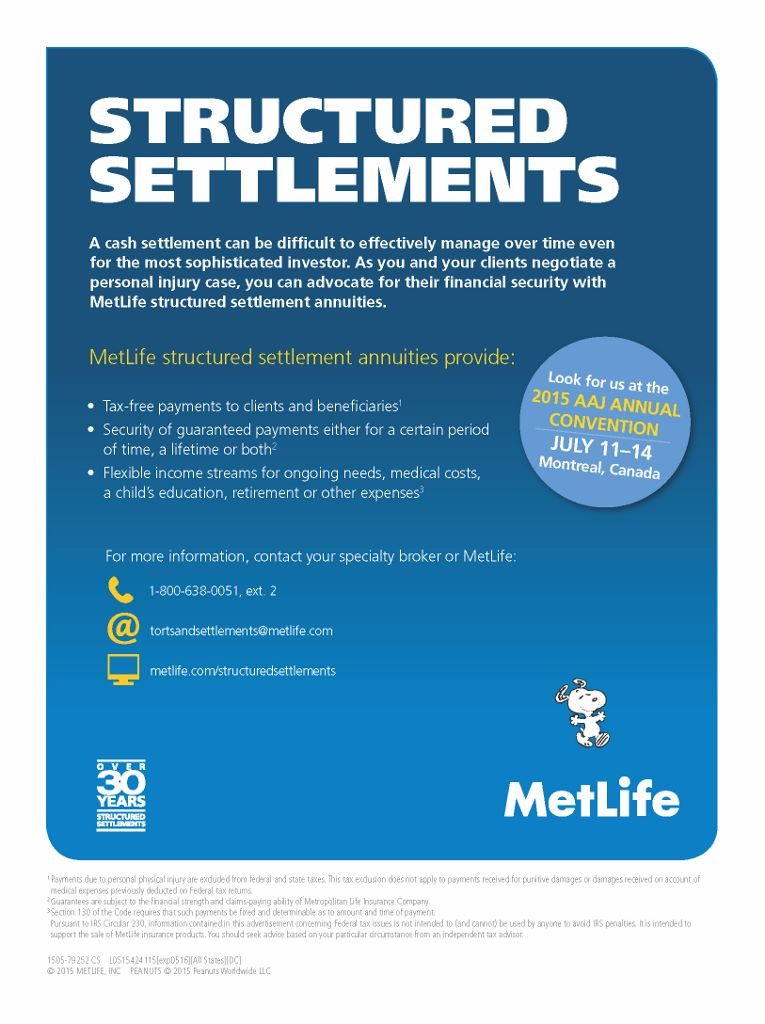 MetLife is one of the excellent life markets we are proud to represent and we are appreciative of their efforts to reach out to the plaintiff bar on the important topic of structured settlements.
A similar ad will appear in an upcoming defense oriented periodical since structured settlements are a common tool used by ALL parties involved in the litigation resolution process.
For those of you planning to attend the AAJ Annual Conference in Montreal this weekend, be sure to stop by to say hello to our friends at MetLife. They'll appreciate hearing about any structured settlement success stories you'd care to share.
Thank you MetLife for your commitment to the structured settlements industry! Amusez-vous à Montréal!