A True Independence Day
September 12, 2014 – A couple of months ago, while many of us were celebrating Independence Day grilling hot dogs and watching fireworks, retired U.S. Army sergeant Theresa Hannigan was celebrating a very different kind of independence.
She was "walking" for the first time in three years.
Confined to a wheelchair since 2011, Sgt. Hannigan became the first patient in the United States to take home a robotic exoskeleton, recently approved for personal use by the FDA, which allows her to regain much of her mobility lost to an autoimmune disease that paralyzed her from the waist down.
In my twenty-three years of helping accident victims take control of their financial lives following the settlement of their personal, physical injury claims, I have never seen anything as amazing and liberating as this.
Talk about a game changer.
As a Certified Structured Settlement Consultant, I am regularly called upon to help paraplegics, quadriplegics and other accident victims by creating structured settlement plans designed to help secure their futures and simplify their lives. Income tax-free cash flows are typically arranged to coincide with specific anticipated future medical and income needs outlined in a life care plan.
But even then, in every case, we always allow sufficient cash at settlement and/or plan for future contingency lump sums in case helpful future technological breakthroughs occur which can improve their lives.
One of those breakthroughs is finally here.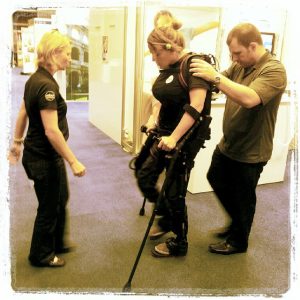 The story of how ReWalk Robotics Ltd., the manufacturer of the amazing device which enables paraplegics and others with spinal cord injuries to stand, walk and even climb stairs, came into existence is in and of itself nothing short of spectacular.
A prototype of the ReWalk robotic exoskeleton was developed by Dr. Amit Goffer, an Israeli engineer, who imagined a better life for himself and others following an automobile accident which rendered him a quadriplegic in 1997.
Although this technology is just seeing the public light of day, Dr. Goffer began work on this system shortly after his own rehabilitation was completed. A patent for his gait-locomotor apparatus was filed in May of 2001 and fans of the television show Glee even got a glimpse of the device during the show's Christmas episode nearly four years ago.
But the table is just now being set for it to become a mainstream reality and the future seems very bright for this technology.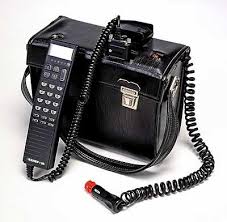 For some perspective, think about your cell phone for a minute.  You know the one that takes pictures, shows movies, hails cabs, orders food, keeps you in touch with friends and – oh-by-the-way – can also be used to actually talk with people?
Then think about ReWalk.
If ReWalk can make the same kind of progress in the next twenty years as cell phones have in the past twenty, maybe The Six Million Dollar Man isn't so far-fetched after all.