Structured Settlement Security
July 12, 2014 – In a world where security means everything and often seems in short supply, it's reassuring to know the life companies currently offering structured settlements have all retained their "secure" ratings even throughout the dog days of The Great Recession.
And every single one of them is still going strong!
When one's financial life is turned upside down, the memory of catastrophic financial loss can linger even after portfolio balances rebound.
Who can blame somebody for still feeling anxious about the future?
But for those with promised structured settlement payments from the current crop of life markets offering them, anxiety need not be a concern.
Structured settlement recipients have many reasons to feel secure.
Time, Money and Security

Which makes the current issue of Best's Review, touted on its cover as "The Leaders Issue" providing its annual rankings of insurance companies in a variety of different categories, so noteworthy.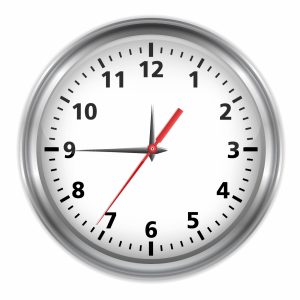 Of special interest to us and our clients is its cover story "Standing the Test of Time" which highlights the consistency with which several life insurers have maintained an A or better rating from "the world's oldest and most authoritative insurance rating and information source" – A.M. Best Company – for a significant period of time.
Three structured settlement life markets have maintained a rating of A or better for more than 75 years (current rating in parentheses).  Listed here alphabetically, they are:
Metropolitan Life Insurance Company (A+)
New York Life Insurance Company (A++)
Prudential Insurance Company of America (A+)
These three excellent markets have held their A or better ratings since 1928 and are three of only twelve companies so honored.
In the A or better for at least 50 years category, we pick up two more terrific structured settlement providers:
Pacific Life Insurance Company (A+)
United of Omaha Life Insurance Company (A+)
With A or better ratings since 1959 and 1956 respectively, these two markets have also demonstrated consistency.
Current non-exclusive providers of structured settlements that don't make either of these lists but are also strong and remain fully committed to meeting their future obligations are:
American General Life Insurance Company (A)
Berkshire Hathaway Life Insurance Company of Nebraska (A++)
Liberty Life Assurance Company of Boston (A)
With tie-ins to major casualty companies and significant financial strength in their own right, these last three are still on our "hot" list of companies we're proud to represent.
But the good news doesn't stop there.
When ranked by admitted assets, half of these companies – Metropolitan (1), Prudential (2), American General's parent AIG Life (4) and New York Life (6) – are in the Top Ten of U.S. Life Insurers.
Put it all together and you've got a recipe for major financial safety, security and success.
Only the best of the (A.M.) Best offer structured settlements.
With guaranteed, tax-advantaged future cash flows that are safe and secure, structured settlements have been anchoring our clients' futures for years.
Congratulations to all our life company partners on their success.  Here's to the next 75 years and beyond.