Thurman, Joe, and Me
Canton (OH) Lehman High School Distinguished Alumni
It's not often one finds himself mentioned in the same conversation with luminaries like one of the greatest New York Yankees of all time and one of rock 'n' roll's most accomplished drummers ever.
But that's exactly the situation I find myself in having recently been honored as Canton (OH) Lehman High School's 2011 Distinguished Alumnus, Business Category.
I am honored and deeply moved to have been considered for this distinction and proud to represent my alma mater.  Especially knowing who some of the past inductees were.
Although Thurman Munson (2001 Distinguished Alumnus, Athletics) and Joe Vitale (2009 Distinguished Alumnus, Entertainment) graduated ten (10) and seven (7) years ahead of me respectively, we all lived within a few blocks of each other and our paths crossed on more than a few occasions, if only tangentially.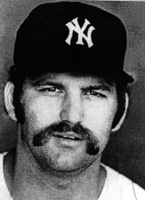 Thurman, a three sport high school star, would occasionally drop by our locker room as we were perennially vying for the boys state basketball championship in the 1970's.  (Not a bad morale booster to have the MLB Rookie of the Year and future MVP rooting for you)  I remember how sad our city felt the afternoon when we learned of his tragic, untimely death.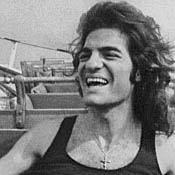 It was rare to walk past the Vitale household and not hear percussion sounds emerging from inside.  A local legend with The Chylds, Joe went on to record, perform and tour with some of rock 'n' roll's most enduring acts including Crosby, Stills, Nash & Young, Buffalo Springfield, The Eagles, Ted Nugent and Joe Walsh among others.  He's still rockin' strong and passed the talent along to his son, Joe Jr., who is carrying on the family tradition quite nicely in his own right.
Although I could never carry a pine tar rag for Thurman Munson or a Sabian cymbal for Joe Vitale, I am proud to share this distinction with two of my high school's most celebrated graduates.
To the Board of Directors of the Canton Lehman High School Alumni Association, to friend Terry Reed who nominated me and to friend, teammate, SuperLawyer and fellow two-time inductee Rich Milligan* who gave my induction, I publicly profess my most utmost appreciation for this high honor.
           "Memories sweet, joys complete, these will never die . . .
. . . Though far we roam, thy halls are home Lehman High"            
Happy Thanksgiving Everyone!  I am certainly thankful for this great honor.
Dan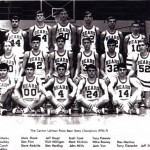 * NOTE:   Rich Milligan (2010 Distinguished Alumnus, Civic/Community Category) and I were also honored as 2008 Distinguished Alumni, Athletics as members of the 1971 Boys Basketball State Championship team, Canton's first ever.