A Paycheck For Life
GAO Report Emphasizes Annuities as a Smart Choice for Retirement Security
Last month, the United States Government Accountability Office (GAO), in its Report to the Chairman, Special Committee on Aging, U. S. Senate, made an extremely strong case for annuities in retirement planning.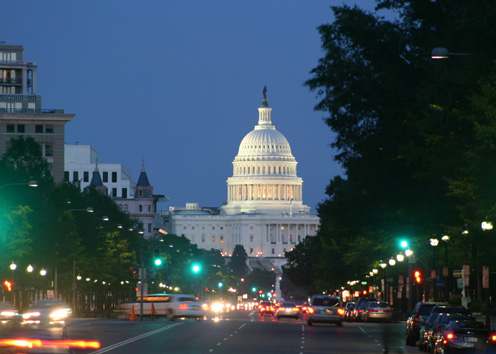 Entitled Retirement Income: Ensuring Income throughout Retirement Requires Difficult Choices, this report was prepared in response to a Request for Information (RFI) published jointly by the Department of Treasury and Department of Labor early last year (75 FR 5253) as part of the government's broad effort to promote retirement security.
The report could not have been more straightforward about its findings.  The opening sentence bluntly states:
"Financial experts GAO interviewed typically recommended that retirees systematically draw down their savings and convert a portion of their savings into an income annuity to cover necessary expenses, or opt for the annuity provided by an employer-sponsored DB pension instead of a lump sum withdrawal." 
The authors go on to provide compelling evidence that income annuities help retirees avoid the following risks everyone faces when they retire:
Risk of underperforming assets

Risk of outliving one's assets (Longevity risk)

Risk of inflation diminishing one's purchasing power (when an inflation-adjusted annuity is purchased)
Not surprisingly, the American Council of Life Insurers (ACLI) welcomed the findings and agreed with the conclusions.
                "This report demonstrates that for many people, annuities represent more than a choice – they are a necessity."
Dirk Kempthorne,
President & CEO
American Council of Life Insurers
Annuity vs. "Draw Down" Strategy
Financial planners frequently recommend a "draw down" strategy for meeting one's financial needs during retirement.
This strategy requires a retiree to allocate assets across various investments designed to earn a certain rate of return and then systematically withdraw enough each year to live on in hopes that rates of return, financial needs, portfolio balance and life expectancy will all align properly to ensure the retiree has enough money until death.
In effect, they self-insure their longevity risk.
This recommendation often makes a great deal of sense and can be part of an effective strategy but it requires some guesswork, particularly as it pertains to life expectancy.
The risk of living too long (and ending up broke) is very real given everyone's increasing life expectancy, also referenced in the study.
In one of the most overlooked explanations on the case for life annuities, the study's authors conclude, " . . . it is more efficient to pool the risk of outliving one's assets than to self-insure . . ."
That's what insurance is.  That's what annuities do.
A lot of people buying a lot of annuities ensures that those who do live "too long" will have the money they need when they need it.
Essentially it guarantees them a "paycheck for life."