Car Accident Statistics
March 15, 2021 – Structured settlements and automobile accidents are inextricably linked. The vast majority of structured settlements we place each year stem from motor vehicle accidents.
If you are unfortunate enough to be one of the six million people in the United States involved in an automobile accident each year, there is a less than 1% chance your injuries will be fatal.
This is one of the many conclusions gleaned from "Car Accident Statistics You Need to Know in 2021," a consolidated deep dive of resource material assembled on the topic courtesy of Darrigo & Diaz Personal Injury Law Form.
But just in case, want to tip the odds in your favor of NOT dying in a car wreck? Here are some tips.
Don't speed.
Wear your seat belt.
Don't drive between 4:00 pm and 8:00 pm on Saturdays.
Don't be a teenager.
Don't be male.
Of course, fatalities represent only one adverse outcome stemming from automobile accidents.
Non-Fatal Accidents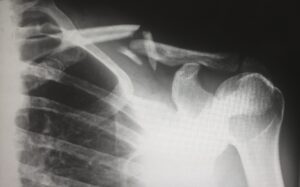 For the lucky ones who survive, injuries will be mild and temporary.
Some, though, will sustain catastrophic injuries leaving them with medical problems that require ongoing and extensive future care.
Regardless of the cause and severity of the accident, it's not unusual for the injured parties to file claims or lawsuits against the at-fault party to ensure the financial impact of an accident.
Structured Settlements
When resolving claims and lawsuits, clients often choose structured settlements as an effective method of ensuring funds for their future care will be there when needed.
Also, structured settlements can provide guaranteed future income when someone is unable to return to their pre-accident employment.
For the family of someone killed in an automobile accident, structured settlements help ease financial strain. Carrying on with life after losing a loved one is challenging enough without the added burden of financial difficulties.
I hope you enjoy the link to the accident statistics. Because knowledge is power, a few minutes spent perusing these attachments will increase awareness helping increase your chances of avoiding an auto accident.
Photo by Harlie Raethel on Unsplash