Outliving Your Retirement
August 23, 2016 – They call it "The Longevity Paradox" – People recognize they're living longer but don't seem to be taking the necessary steps to ensure long life financial security.
A few staggering facts from yesterday's InvestmentNews article of  the same name:
There are 44% more American centenarians today (77,197) than there were a decade ago.
That number is expected to grow to more than a million by 2050.
Remember when people living to age 100 was so rare it used to make the newspapers? (Heck, remember newspapers?)
Increased longevity probability is good news for those who are healthy and have the resources to enjoy their long life. But too many don't or won't for a variety of reasons.
Managing one's longevity risk while simultaneously matching financial assets needed to meet uncertain and often-changing future needs is an impossible task at best.
Make Mine Insurance, Please
Fortunately, life insurance companies are in the business of managing large scale mortality risk and efficiently matching future dollars to the future needs of those who live long lives.
They can do for you what is nearly impossible for you to do on your own:
Guarantee income for life!
Here's a nice little six minute video from WealthTrack featuring New York Life's Chris Blunt and Kiplinger's Personal Finance's Kim Lankford making the point far more eloquently than I could.
Annuities are like gravity. They work whether you believe in them or not.
About a year ago, we told you about a working paper which did an excellent job comparing and contrasting retirement income strategies. Here's the link if you missed it the first time. Worth revisiting.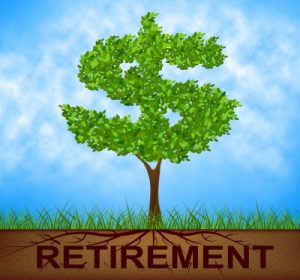 So if you need your retirement tree to provide enough cash to last your entire lifetime, a life annuity is your best choice.
By the way, balance is the key. Only rarely does it make sense to put all your retirement funds into an annuity basket. Likewise, only rarely does it make sense to NEVER put any of your retirement funds into an annuity.
Just make sure you sprinkle at least some annuity fertilizer on your retirement tree to ensure a healthy retirement.
L'chaim!