Just Published: Nonphysical Injury Structured Settlements Article
July 18, 2016 – This brief post exists simply to call your attention to my most recently published article:
"Understanding Nonphysical Injury Structured Settlements"
I developed the article for Claims Management, a publication of the Claims & Litigation Management Alliance, for the benefit of my fellow CLM Fellows. (That was NOT a typo. I am a CLM Fellow!)
The article is based on my peer-reviewed research paper written in fulfillment of requirements necessary to obtain my Master Structured Settlement Consultant designation which I was awarded last year by the National Structured Settlements Trade Association in cooperation with the University of Notre Dame.
I hope you enjoy the article and find it helpful to you in your practice. If you have any questions or I can be of service to you on any claims, lawsuits or verdicts involving nonphysical injury damages, please don't hesitate to contact me.
BONUS FOR CALIFORNIA ATTORNEYS:
If your firm, organization, convention or bar association chapter is interested in learning more about this topic, be sure to ask about our MCLE-approved Taxable Damage Structured Settlements seminar which can be tailored to the audience and brought to your location at no cost. We're happy to do this as a service to the legal community.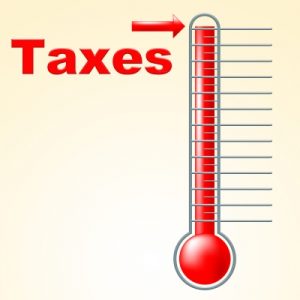 Meanwhile, remember the old saying . . .
"Everybody must pay taxes but there's no law that says you gotta leave a tip."