Mastering Structured Settlements
August 18, 2015 – In furtherance of our ongoing commitment to do our absolute best to help clients navigate the complex and often daunting personal injury pre-and-post-settlement resolution process, I'm proud to announce today that I am officially among the first in the country who can formally lay claim to the title:
Master's Certified Structured Settlement Consultant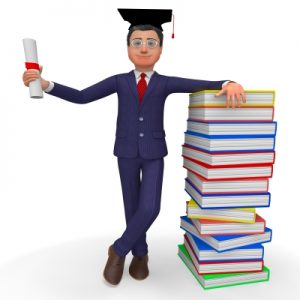 First Graduating Class
Last fall, I was part of the inaugural class of structured settlement industry professionals who began formal studies on the beautiful campus of The University of Notre Dame as part of the National Structured Settlements Trade Association's (NSSTA) advanced structured settlement certification offering.
The Master's Certified Structured Settlement Consultant (MSSC) designation, developed in cooperation with Notre Dame's prestigious Mendoza College of Business, builds on the Certified Structured Settlement Consultant (CSSC) designation NSSTA initiated more than two decades ago, a designation I earned in 1995.
The MSSC curriculum included a host of topics designed to enhance students' understanding of the issues facing our industry that we may better serve our clients. I highlighted some of the faculty and subject matter covered in my Master Class Highlights blog post last October.
The capstone of the learning experience was the submission of a peer-reviewed research paper. For my thesis, I chose the wordy yet unambiguously titled . . .
"Non-Physical Injury Structured Settlements:
A Solution To The Fairness Imbalance Created When Taxable Damage Personal Injury Claims Settle For Cash Lump Sums."
My research paper is currently being considered for publication in an industry periodical so I'm not linking it to my website just yet; however, if you are interested in reading, I'm more than happy to share. Just let me know and I'll gladly send you a copy.
While the rest of America prepares for the start of another school year, I'm happy to have completed my recent educational undertaking and look forward to sharing and applying what I've learned the next time I can help someone.
Image courtesy of Stuart Miles at FreeDigitalPhotos.net