First DePuy ASR Hip Lawsuits Settling
Bloomberg:  Nevada Claims Settling for About $200,000 Apiece

August 21, 2012 – Early this morning, reports surfaced citing unnamed sources about Johnson & Johnson's agreement to resolve three DePuy artificial hip lawsuits.  If confirmed, these will be the first known DePuy settlements to occur.
This news comes less than a week shy of the two-year anniversary of the voluntary worldwide recall of certain artificial hips manufactured by DePuy Orthopedics, a division of Johnson & Johnson.
Allegations of elevated chromium in patients' blood, exceedingly high implant failure rates and intense pain and suffering are among the charges levied against the defendants.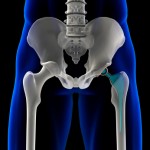 For an excellent summary of the History of the DePuy ASR Case from the law firm that filed the first product liability lawsuit in the country against DePuy, we highly recommend following the posts from noted San Francisco personal injury law firm Walkup, Melodia, Kelly & Schoenberger.
For more information on how some of the more than 8,000 plaintiffs involved in various lawsuits around the globe are expected to resolve their anticipated settlements against J&J, visit ASRHipSettlement.com to see how structured settlements can help them.
While there, we invite you to watch a video on our firm's YouTube Channel, currently viewed by over 2,900 people, to understand why this litigation is so personal at our firm and why we care.
We continue to monitor developments on this matter closely.  Please contact us if there's anything we can do to  help you.