College Affordability Improves
  "I believe that we parents must encourage our children to become educated, so they can get into a good college we cannot afford."
– Dave Barry –  
In a classic example of supply-and-demand and in response to the realities of an economy that has left many people lacking the wherewithal to meet the post-secondary educational needs of their offspring, some colleges are getting creative in an effort to attract more students.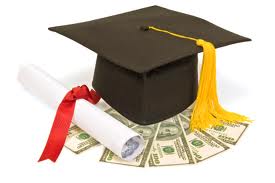 In his article "Colleges slashing tuition, offering 3-year degrees," columnist Blake Ellis, writing for CNNMoney, cites examples of the "extreme measures" some institutions of higher learning are taking to increase the student body head count.  Among them:
Cutting tuition by double digits

Freezing tuition hikes

Offering three-year degree programs

Offiering four-year graduation guarantees
While not all halls of ivy are embracing this approach to making a college degree more affordable, this is certainly welcome news for anyone looking to pursue higher education.
Those settling personal injury claims frequently arrange to have their settlement proceeds paid via a structured settlement designed to coincide with anticipated college costs for themselves, their children or grandchildren.