Fourth in a series of blog posts dedicated to helping clients decide when a structured settlement should be considered.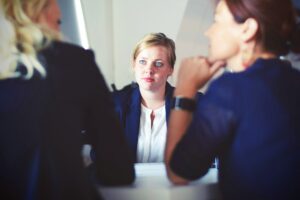 Today's Installment: Post-Verdict Negotiations

May 15, 2019 – When personal injury lawsuits are adjudicated, it's a safe bet that one side or the other will be displeased with the end result. Usually it's just a matter of degrees of disappointment.
Once the jury renders its decision – whether a defense verdict, one of the "runaway" variety in favor of the plaintiff, or somewhere in between – litigation participants have few choices about what happens next regardless of which side of the v. they stand.
They can accept the verdict, appeal it, or seek to compromise the decision.
In all but a few rare instances, a structured settlement can be a powerful, if underused, tool at this phase. Yet surprisingly, many claims professionals and attorneys (plaintiff and defense) alike incorrectly assume that a structured settlement is not possible once a verdict is rendered.
While it is true that a final judgment with no appealable issues triggers constructive receipt and therefore cannot be structured, in most cases structured settlements are not only possible but quite useful following a trial.