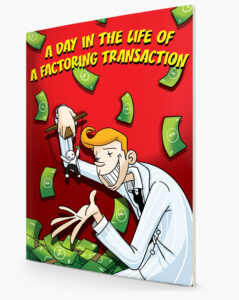 A Day in the Life of a Factoring Transaction
Click Here to View
"Should I sell my structured settlement annuity?"
Owners of structured settlement payment rights are often tempted to sell those rights to third party settlement purchasers, many of whom vie for their attention through aggressive online marketing and outrageous television advertising.
But just because a person can sell their payment rights, should they?
While there may be valid arguments on both side of the debate – some suggest the selling of payment rights is a financial panacea to help people stave off financial ruin whereas others believe the practice of buying payment rights should be banned outright – the practice of "factoring" is a multi-billion dollar industry which too often leaves those who sell their payments being noticeably taken advantage of.
Although our firm DOES NOT participate in the soliciting, marketing or purchasing of after-market structured settlement, we will counsel clients who approach us on their rights under existing state Structured Settlement Protection Act laws.
In an effort to provide clients with some perspective of what goes on behind the scenes of a structured settlement factoring transaction, we offer this hypothetical tale, in comic book form, as a public service to all who consider selling their payment rights.