Ignore Medicare in Liability Settlements at Your Own Peril
April 5, 2019 – Since its passage in 1980, the Medicare Secondary Payer Act has been largely ignored by the personal injury litigation community. But like the person who continues to drive under the influence of alcohol rationalizing they've never been caught, it's unwise to continue depending on luck to avoid adverse consequences of failure to comply with the law.
A Maryland law firm recently learned a valuable (and expensive) lesson on the imprudence of failure to consider Medicare's interests when settling personal injury lawsuits.
According to a press release issued by the United States Department of Justice, District of Maryland, Meyers, Rodbell & Rosenbaum, P.A. entered into a $250,000 settlement with the government because they "failed to reimburse the United States for certain Medicare payments made to medical providers on behalf of a firm client."
This announcement serves as a reminder to ALL law firms, plaintiff and defense alike, of the importance of taking Medicare's interests into account when resolving lawsuits.
Workers' compensation carriers and the attorneys representing injured workers began adapting to the reality of the MSP years ago with many embracing the use of Medicare Set-Aside Trusts, coupled with structured settlements, as a cost-effective method of managing settlement outcomes and compliance with the law.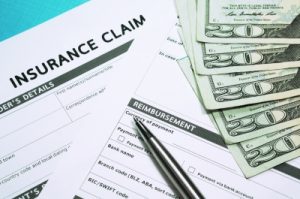 The liability litigation community has been slow to conform to the MSP reality. They would be wise to rethink their reluctance, however, lest they find themselves on the unhappy end of a dispute with the government.
A summary of the law and its implications on injury settlements can be found in "A Good Fit," an article I co-authored in 2017 for Workers' Compensation magazine. While the article was written for a WC audience, liability attorneys will benefit from a comprehensive review of the Act and illustrations of how Medicare Set-Asides can be used to effectively resolve claims.
Moral of this story: Consider Medicare's interests when settling ALL claims.
Image courtesy of everydayplus at FreeDigitalPhotos.net